to create your product, which is same individual and unique as the one who wears it. Every piece has its origin in my sketch book.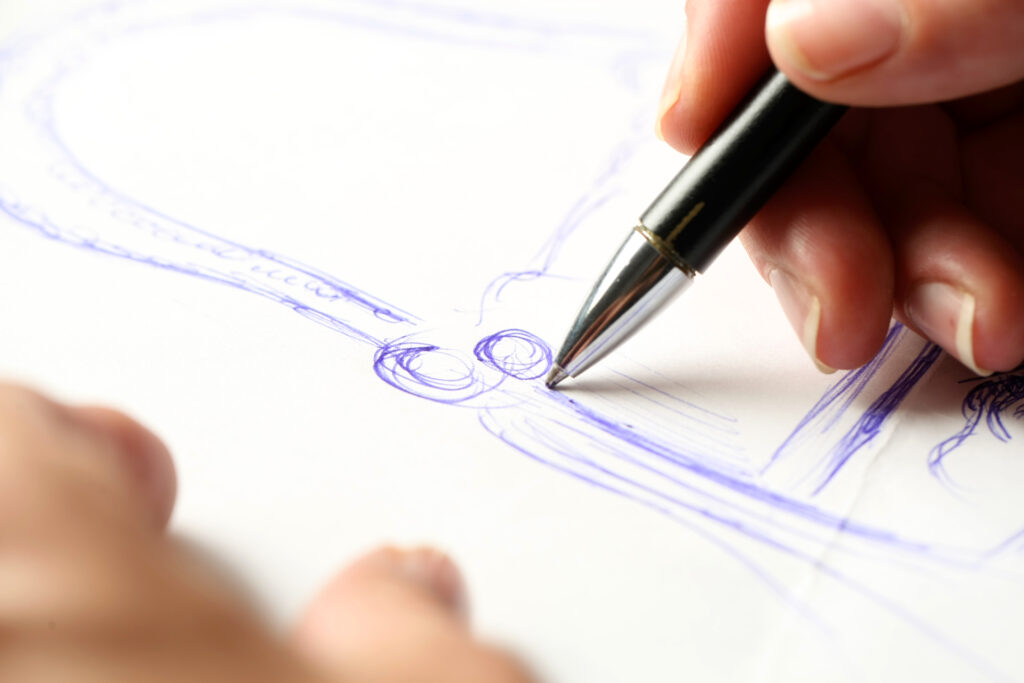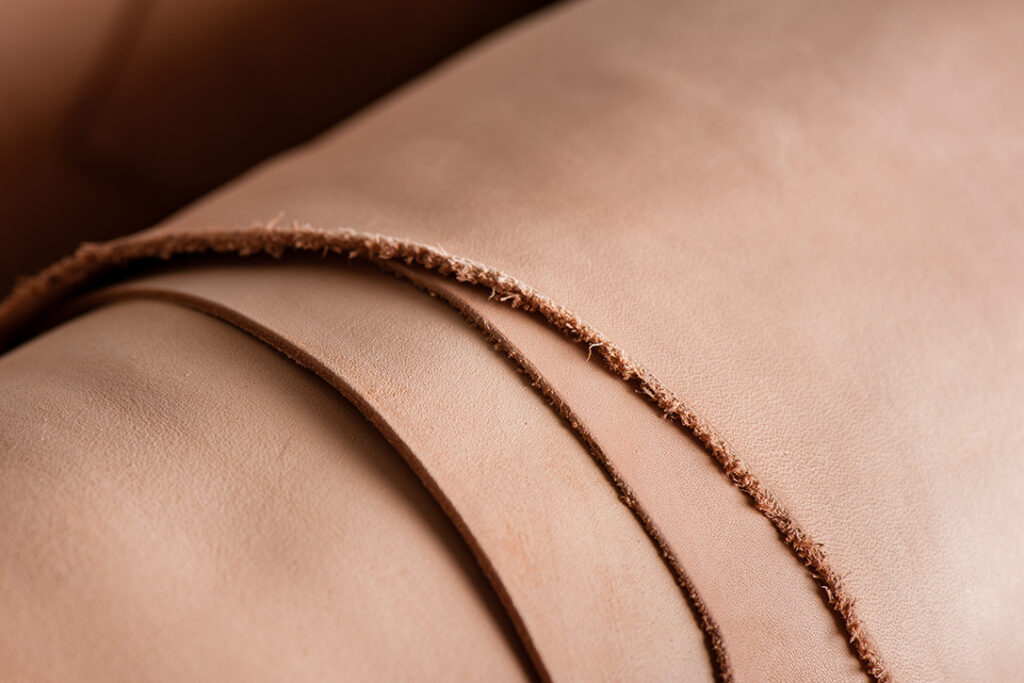 natural leather. where rather natural oils are used in the tanning-process, then chemicals and chrome This high quality full grain leather from Czech Republic and Austria i select and cut carefully
MY FAVORITE DESIGNER TOOL
is leather-carving. With knives and small chisels the artwork grows into the skin, like a tatoo, and creates a three-dimensional appearance.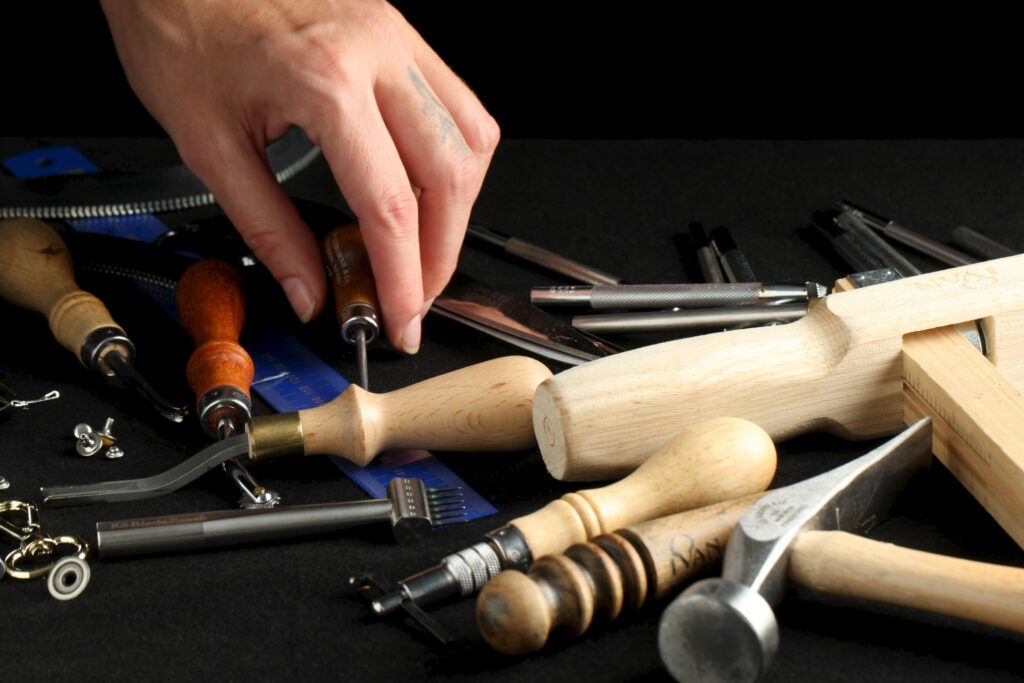 LEATHER DYES ARE WATERBASE
and therefore enviromental friendly. They are specially designed to dye natural leather, mantaining a soft and silky touch.
After carving and coloring, the parts are getting assembled and handsewed with traditional saddle stiching techniques.For finishing i use natural oils like bee wax and jojoba oil.